SEMI-FIELD IMAGING FOR ASSESSMENT OF CAMOUFLAGE EFFICIENCY
4 views
Keywords:
Camouflage; Transmission rate; MODTRAN; Creating semi-field simulation images.
Abstract
Evaluation of camouflage effectiveness is necessary to ensure effectiveness of camouflage against reconnaissance of optoelectronic devices. The article, on the basis of evaluating the advantages and disadvantages of the subjective evaluation method by human vision and the simulation method in the laboratory, proposes a method based on geometric calculations and the rate of energy loss of infrared radiation at 2 different distances under different environmental conditions, using the calculated data from the MODTRAN software to provide a method to calculate the image taken at any distance based on the image taken at low range, so that reducing the complexity and cost in the evaluation of camouflage effectiveness.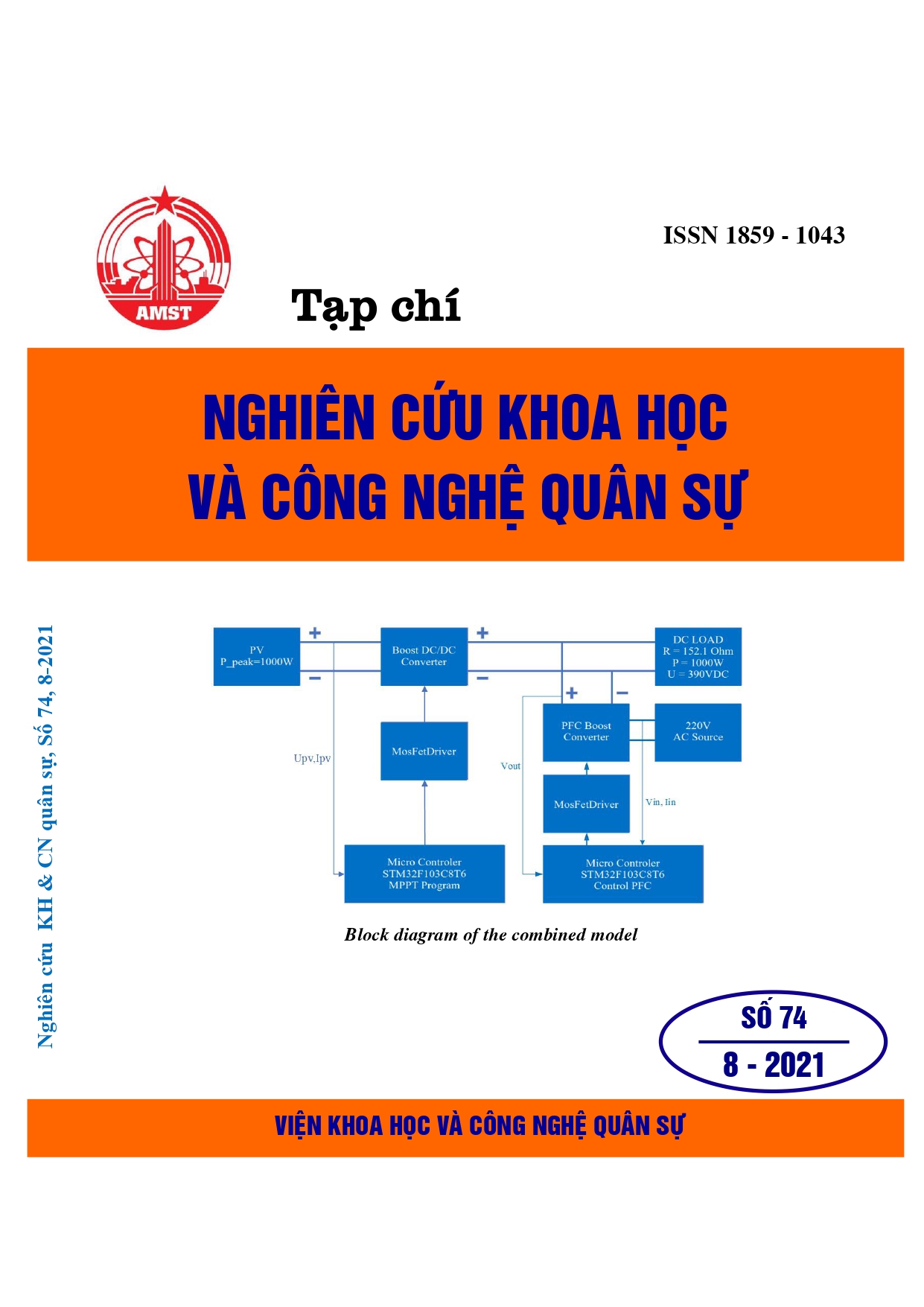 Downloads
How to Cite
Vu Huu, K. "SEMI-FIELD IMAGING FOR ASSESSMENT OF CAMOUFLAGE EFFICIENCY". Journal of Military Science and Technology, no. 74, Aug. 2021, pp. 113-20, https://en.jmst.info/index.php/jmst/article/view/18.
Section
Research Articles