RESEARCHING AND DEVELOPING OF TRACKING AND SUPPRESSING SYSTEM FOR DOPPLER- EFFECT RADIO PROXIMITY FUSE
81 views
Keywords:
Radio Proximity Fuse; Chebyshev bandpass filter; RF Amplifier.
Abstract
This paper presents development of a system for tracking and suppressing missiles or shells which using Doppler effect Radio Proximity Fuse (RDF). Working in real-time to suppress RDFs requires the system to operate at high speeds and fast response time. To solve this problem, we has proposed a development of the tracking and suppression system based on real-time monitoring and parallel suppression to shells. The actual test results  have shown the ability of tracking and suppression to RDFs when it is successful to intercept 3 RDFs with different working frequencies at the same time.
References
[1]. Tài liệu hướng dẫn về Bom, đạn chùm (2009), Xuất bản lần II, GICHD (Geneva International Centre for Humanitarian Demining).
[2]. Military Handbook, "Fuze Catalog Procurement Standard and Development Fuzes" (1980), MIL-HDBK-145.
[3]. A.Nasser "Recent Advancements in Proximity Fuzes Technology", International Journal of Engineering Research & Technology, (2015), Vol. 4.
[4]. Louis Brown "The Origin of Proximity Fuze," Microwave Symposium Digest, IEEE MTT-S International (1998).
[5]. Phan Huy Anh, Cao Văn Toàn, Nguyễn Tuấn Minh "Giải pháp chế áp ngòi nổ vô tuyến hoạt động theo phương pháp Doppler", Tạp chí Nghiên cứu KH&CN quân sự (2018).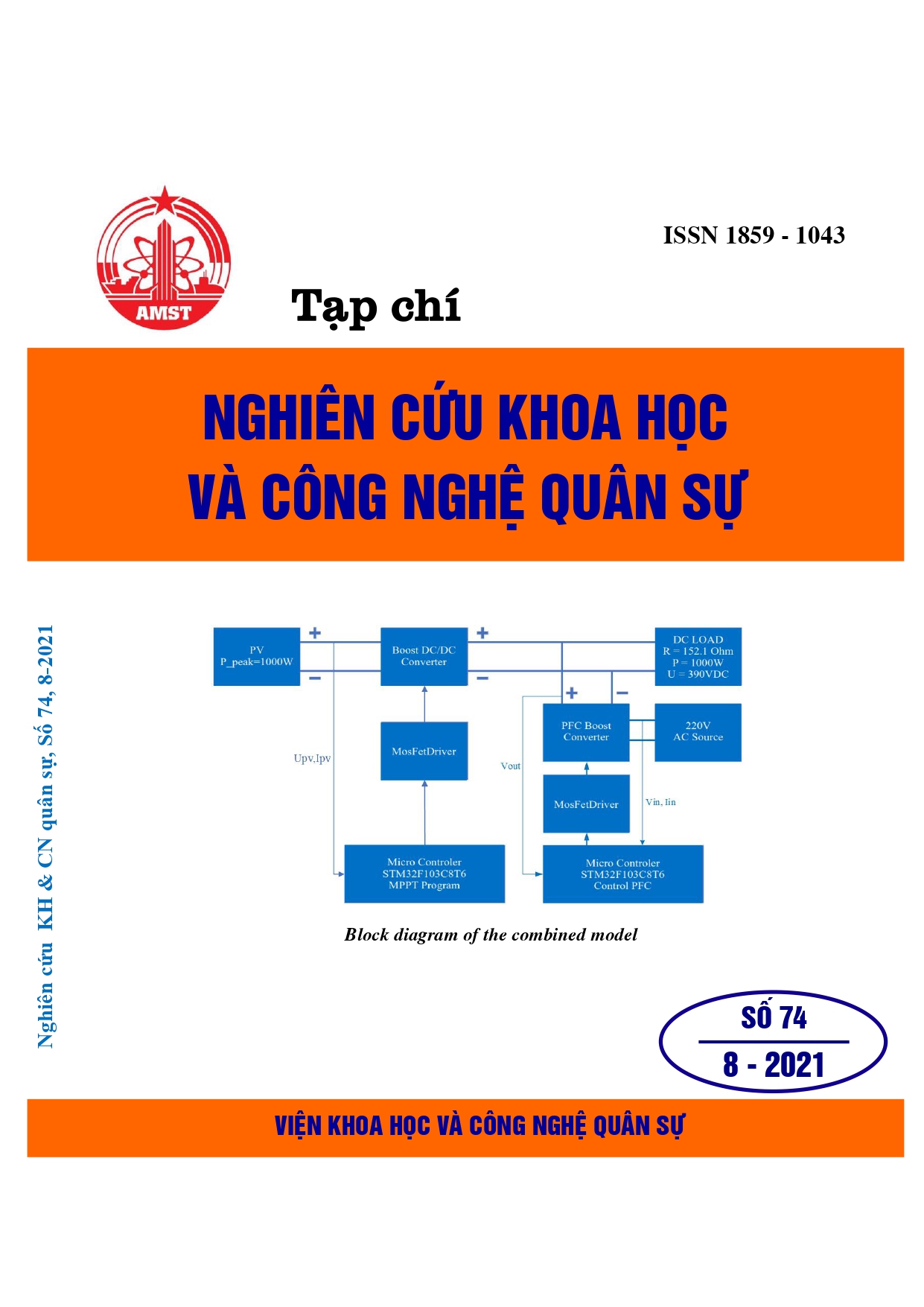 Downloads
How to Cite
Tiệp. "RESEARCHING AND DEVELOPING OF TRACKING AND SUPPRESSING SYSTEM FOR DOPPLER- EFFECT RADIO PROXIMITY FUSE". Journal of Military Science and Technology, no. 74, Aug. 2021, pp. 167-70, https://en.jmst.info/index.php/jmst/article/view/26.