COMPUTATION AND SIMULATION OF SHUNT REACTORS BY AN ANALYTIC METHOD AND FINITE ELEMENT METHOD-APPLICATION TO TRANSMISSION LINES OF HIGH AND SUPPER HIGH VOLTAGES
10 views
Keywords:
Shunt reactors; Air gaps; Inductance; Joule power losses; Copper losses; Finite element method.
Abstract
Shunt reactors are important components in electrical systems for high - and supper high voltage systems. When the length of cables is large, they are used to absorb excess reactive powers generated by capacitive powers on the lines when no-load or under-load. It is also to balance reactive powers in systems and avoid over voltages at the end of lines, maintain a regulated voltage. In order to reduce magnetic fluxes and avoid magnetic circuit saturation, it is necessary to increase the reluctance of the magnetic circuit by adding air gaps in the iron core. The air gaps are arranged along the iron core to decrease the influence of fringing fluxes around the air gaps on total losses in shunt reactors. Non-magnetic materials are often used at the air gaps to separate between iron cores.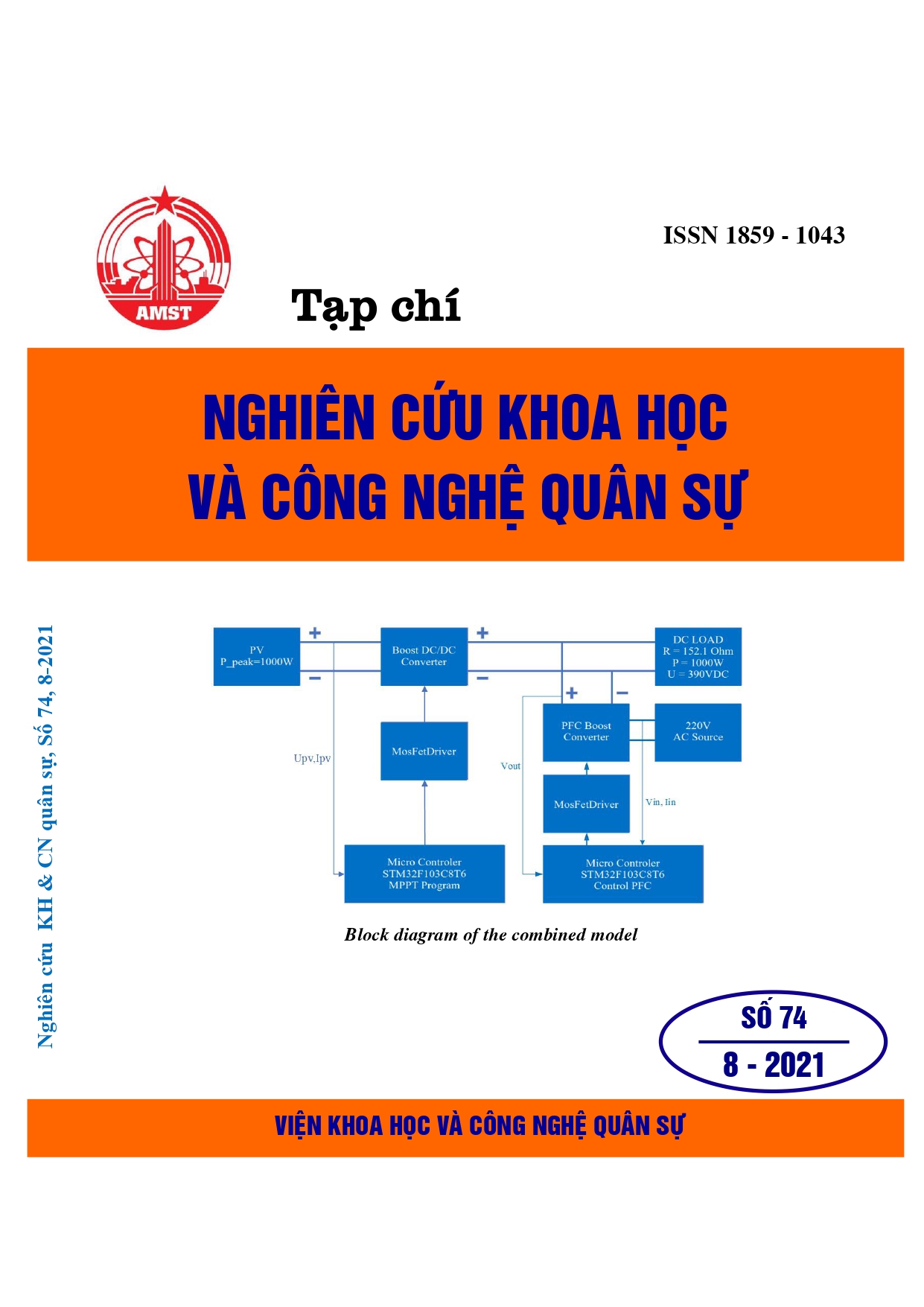 Downloads
How to Cite
Pham Minh, T. "COMPUTATION AND SIMULATION OF SHUNT REACTORS BY AN ANALYTIC METHOD AND FINITE ELEMENT METHOD-APPLICATION TO TRANSMISSION LINES OF HIGH AND SUPPER HIGH VOLTAGES". Journal of Military Science and Technology, no. 74, Aug. 2021, pp. 36-43, https://en.jmst.info/index.php/jmst/article/view/5.
Section
Research Articles