MANUFACTURING RESEARCH OF COMPOSITE MATERIALS BASED ON NITROCELLULOSE AND CELLULOSE
196 views
Keywords:
Combustible cartridge cases; Composite materials; Nitrocellulose; Cellulose; Trinitrotoluene.
Abstract
The composite material based on nitrocellulose and cellulose was studied. The optimal chemical composition is Nitrocellulose/Cellulose/Trinitrotoluene 75/25/40, in which the Nitrocellulose/Cellulose mixture is immersed in melting TNT. Conducted research on the mechanical and physical-chemical properties of this mixture, specifically, the tensile strength 24 MPa; the relative elongation 3,4 %; the heat of explosion 530 cal/g; the autoignition temperature 196,7 ºC and the stability by methyl violet test at 134,5 ºC is 150 minutes.
References
[1]. "Пушки советских танков (1945-1970 гг)", Журнал, Техника и вооружение, Москва (2000), № 7.
[2]. "Танк Т-72Б, Техническое описание и инструкция по экслуатации", Военное издательство, Москва (1995), 96с.
[3]. Theodore Zimmerman, "Moisture-proof Combustible Cartridge Case", Patent US 3550532 (1970).
[4]. Shedge M.T., "Polyvinyl Acetate Resin as a binder efecting mechanical and combustion properties of CCC formulations", Defence Science Journal (2008), Vol. 58, No. 3, pp. 390-397.
[5]. Kurulkar G.R., "Combustible Cartridge Case formulation and evaluation", J. of Energetic Material (1996), Vol. 14, pp. 127-149.
[6]. Peshave J.R., Singh H., "Observation of change in colour of cambustinble cartridge cases on ageing-A qualitative tool", J. of Energetic Material (2003), Vol. 53, № 4, pp. 367-370.
[7]. Peshave J.R., Singh H., "Determination of chemical life of cambustinble cartridge cases", J. of Energetic Material (2002), Vol. 20, pp. 345-356.
[8]. "Powder charges", Milan Blagojevic – Namenska, Serbia (2015).
[9]. "Combustible cartrige cases". CCCs for Tank, Mortar and Artillery Systems, Eurenco, France, 2016.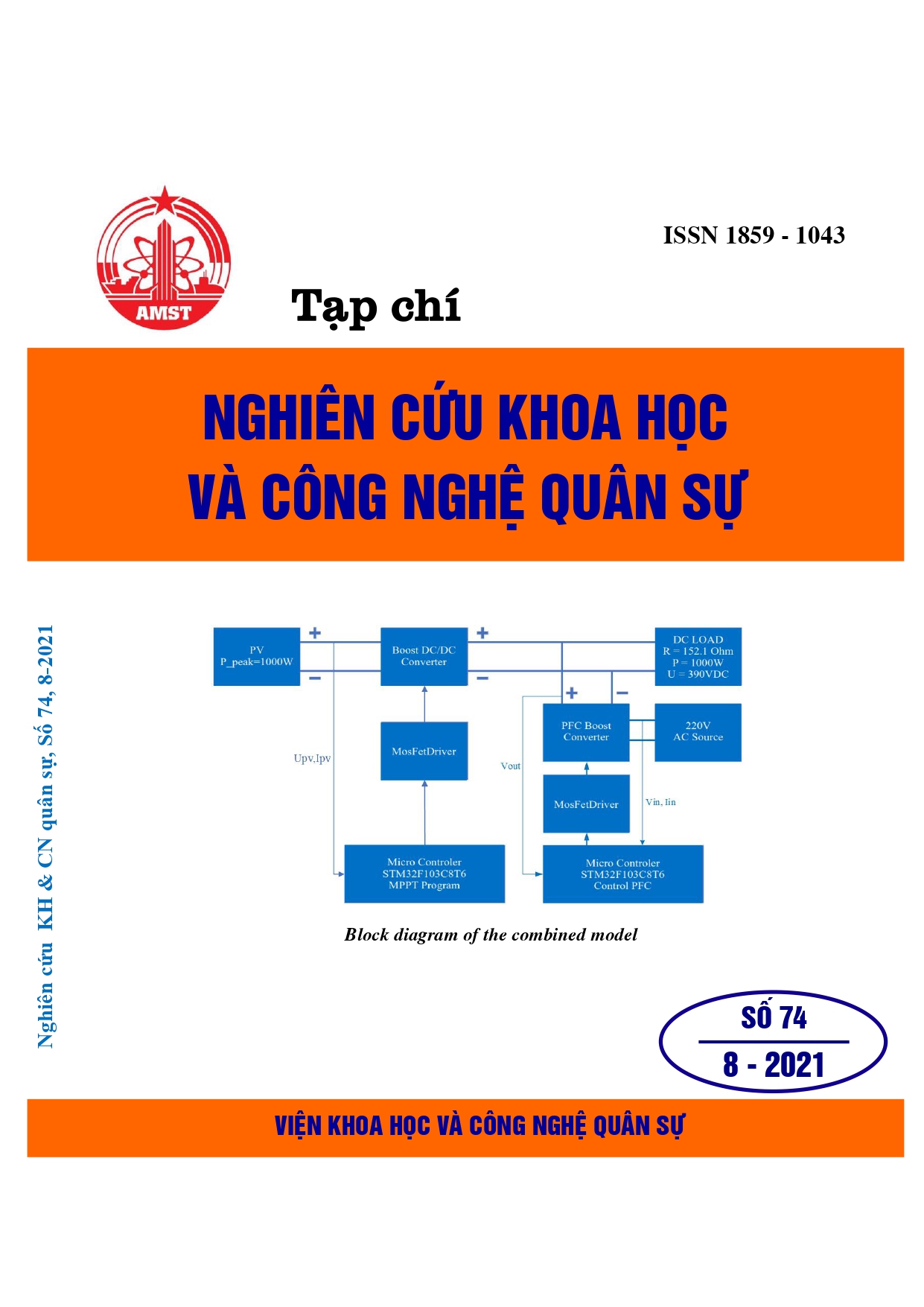 Downloads
How to Cite
Pham Kim, Đạo. "MANUFACTURING RESEARCH OF COMPOSITE MATERIALS BASED ON NITROCELLULOSE AND CELLULOSE". Journal of Military Science and Technology, no. 74, Aug. 2021, pp. 64-69, https://en.jmst.info/index.php/jmst/article/view/9.
Section
Research Articles