TRACKING CONTROL FOR UNCERTAIN SURFACE VESSEL WITH EXTERNAL DISTURBANCE VIA ON-POLICY ADAPTIVE REINFORCEMENT LEARNING – RISE CONTROLLER
41 views
Keywords:
Optimal Control; Adaptive Dynamic Programming (ADP); Surface Vessel (SV) systems; Robust Integral of the Sign of the Error (RISE); Trajectory Tracking Control.
Abstract
 This article addresses a trajectory tracking control approach for uncertain/disturbed surface vessels using the new structure of adaptive reinforcement learning (ARL) algorithm and Robust Integral of the Sign of the Error (RISE). To obtain an asymptotic tracking performance, a robust integral of the sign of the error (RISE) feedback term is introduced in feedback control design to compensate for the uncertain components in the model and external disturbances. The adaptive reinforcement learning technique is proposed by tuning simultaneously the actor-critic network to approximate the control policy and the cost function, respectively. The convergence of weight as well as tracking control problem was determined by theoretical analysis. Finally, the numerical example is investigated to validate the effectiveness of the proposed control scheme.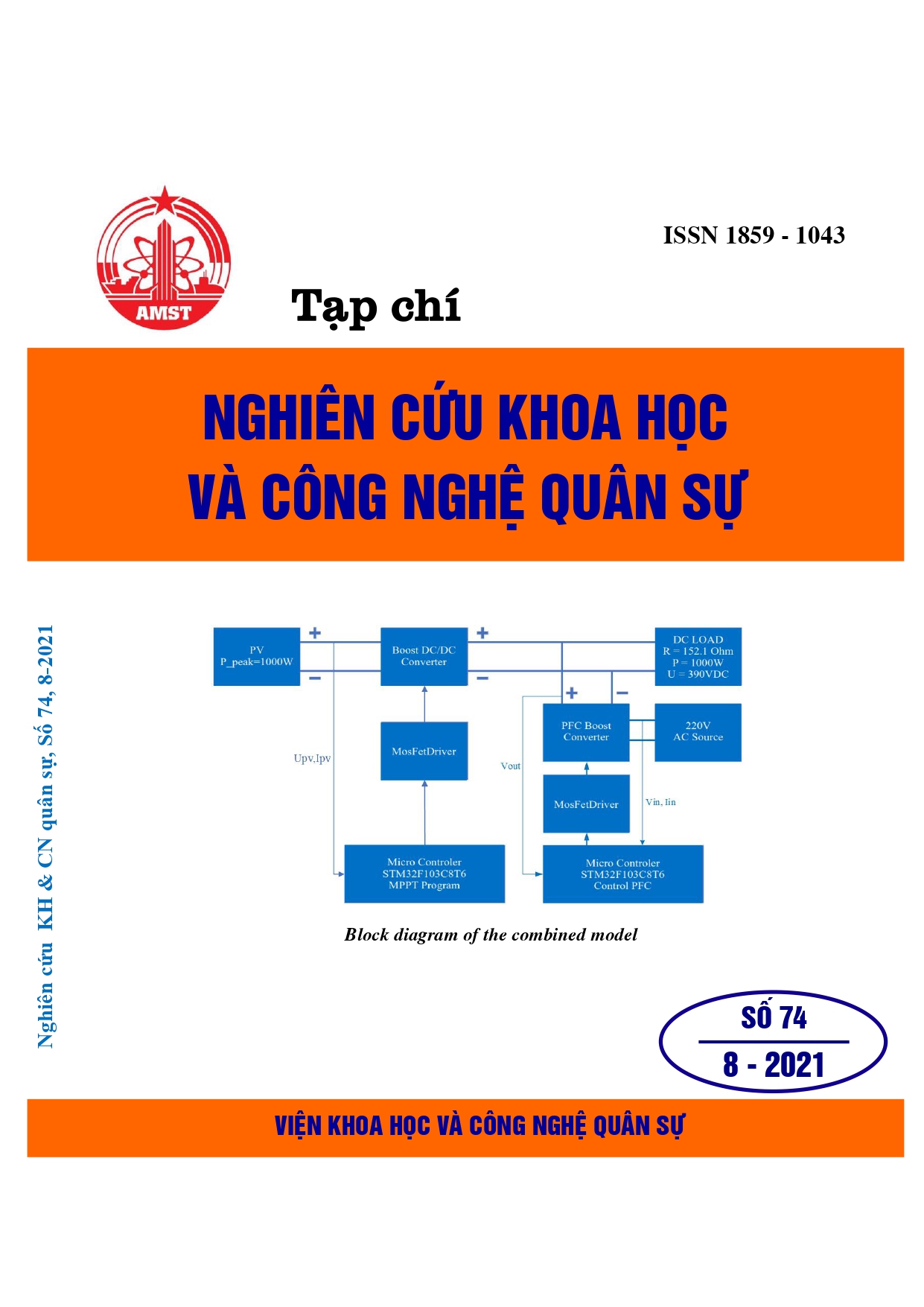 Downloads
How to Cite
Vu Van, T. "TRACKING CONTROL FOR UNCERTAIN SURFACE VESSEL WITH EXTERNAL DISTURBANCE VIA ON-POLICY ADAPTIVE REINFORCEMENT LEARNING – RISE CONTROLLER". Journal of Military Science and Technology, no. 74, Aug. 2021, pp. 10-21, https://en.jmst.info/index.php/jmst/article/view/2.
Section
Research Articles