RESEARCH ON HOW DIFFERENT TYPES OF PIGMENTED SKINS AFFECT INTERACTION BETWEEN LOW-POWER 650NM LASER AND SKIN TISSUES
1 view
Keywords:
Low – Power Laser; Stimulate wound healing; Propagation of laser beam.
Abstract
Low-power 650 nm laser has been applied with positive results to stimulate the healing of wounds on skin surface, with reduced treatment cost and no side effect. The effect of laser on living tissues depends on various factors, such as the density and power of the laser beam, treatment time, and individual characteristics of the patient. In this article, we study how different types of pigmented skins affect the diffusion of laser.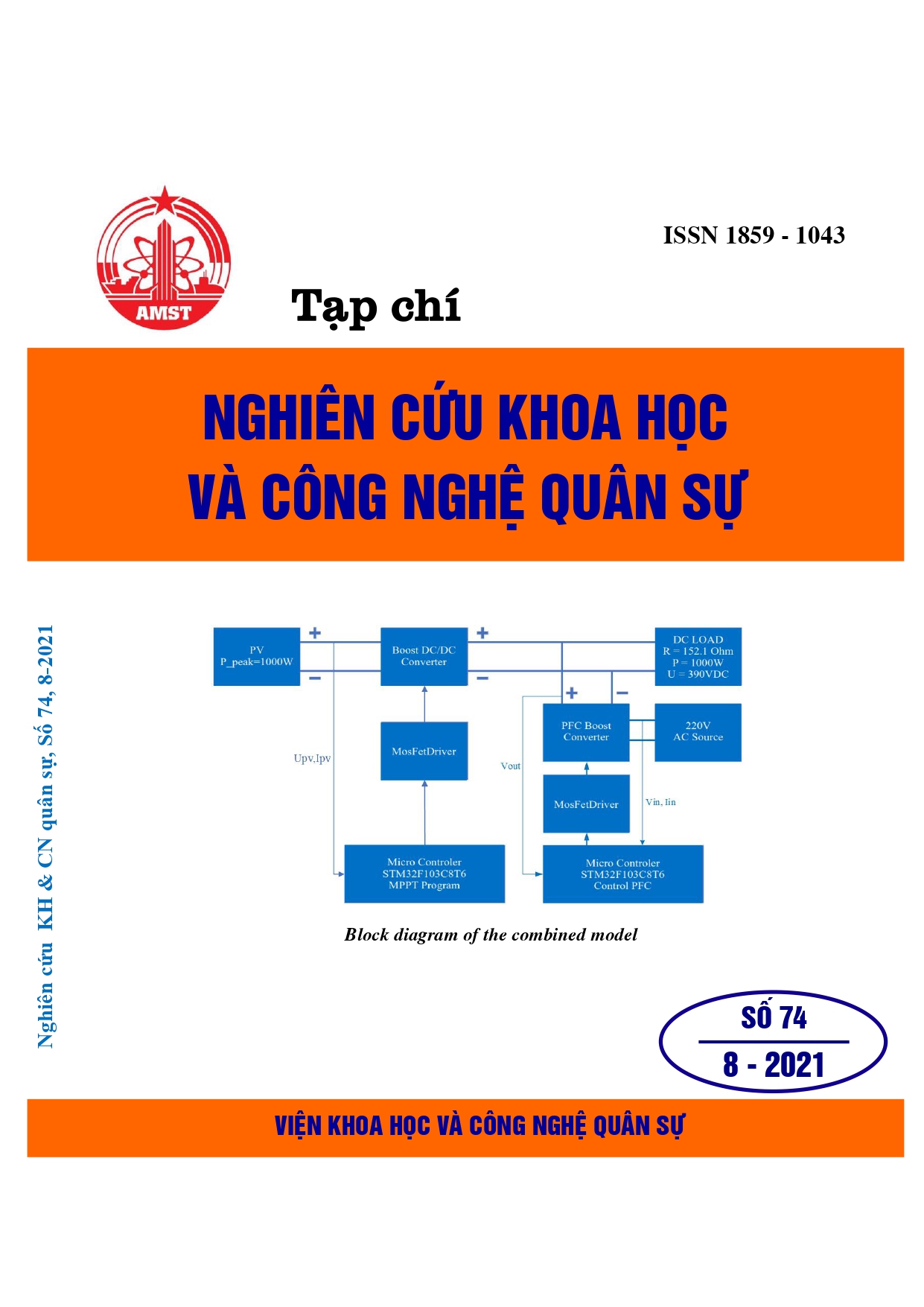 Downloads
How to Cite
Nam. "RESEARCH ON HOW DIFFERENT TYPES OF PIGMENTED SKINS AFFECT INTERACTION BETWEEN LOW-POWER 650NM LASER AND SKIN TISSUES". Journal of Military Science and Technology, no. 74, Aug. 2021, pp. 158-61, https://en.jmst.info/index.php/jmst/article/view/24.