CONTROL LIMIT THE OUTPUT POWER OF THE TYPE II WIND TURBINE WHEN THE INPUT WIND SPEED VARIATIONS
15 views
Keywords:
Proportional- Integral controller; Output power; Power stabilizion; Wind Turbine- type - II.
Abstract
The article discusses the issue of stabilizing the output power of a wind turbine generator when the input wind speed changes. The object of study is the model structure of Type - II with a rotor wound induction generator. Control of power output of a Type-II turbine can be accomplished by varying the rotor resistance. PI controller is used to calculate proper values of the rotor resistance to limit generated output of a wind turbine. The results show that the wind speed exceeds 14 m/s, additional resistance is added to the generator rotor windings, the output power of the generator remained stable the nominated power. Simulation model is built based on PSCAD software. This control system has the advantages of compactness, safe working, reliability, stability, bringing more economic benefits than other control methods.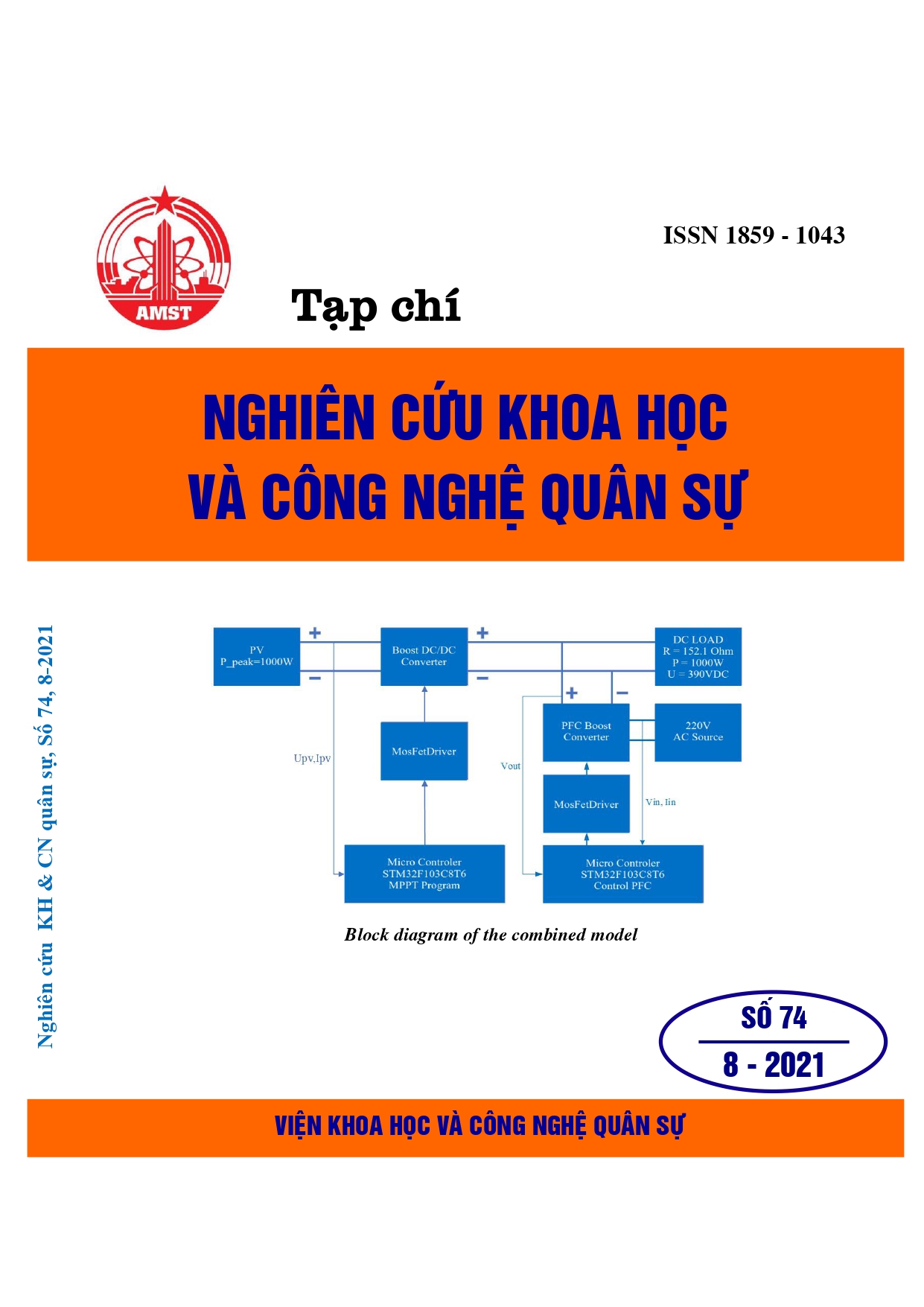 Downloads
How to Cite
Nguyen Thi Thu, H. "CONTROL LIMIT THE OUTPUT POWER OF THE TYPE II WIND TURBINE WHEN THE INPUT WIND SPEED VARIATIONS". Journal of Military Science and Technology, no. 74, Aug. 2021, pp. 29-35, https://en.jmst.info/index.php/jmst/article/view/4.
Section
Research Articles