THE ARTIFACT REMOVAL FROM ECG RECORDING BASED ON WAVELET COEFFICIENTS ON INDEPENDENT COMPONENTS OF ICA
12 views
Keywords:
Artifact removal; Biomedical signals; ECG; Independent component analysis; ICA; Wavelet transform.
Abstract
 The removal of undesirable components to obtain a clean ECG signal is an important job, which helps to increase the accuracy of the clinical diagnosis process. The ECG recorders usually provide some specific filters during ECG recording to remove artifacts. However, with expecting received ECG in the high accuracy, the basic filters are not enough, because the ECG signal recording's often affected from multiple signal sources with with varying amplitudes and frequencies; such as Respiratory, Electroencephalogram (EEG), electrooculography (EOG), electromyography (EMG)… therefore, conventional filters didn't meet the requirements of removing most of the impacting artifact components, however the previously proposed methods cause distortion of the ECG recording signal when improving noise cancellation. In this study, the author has proposed a new method "the independent component analysis (ICA) - combining wavelet transforms" to remove the abnormal noise to improve the accuracy of ECG signal recording with a correlation value of up to 0.968 compared to the desired response.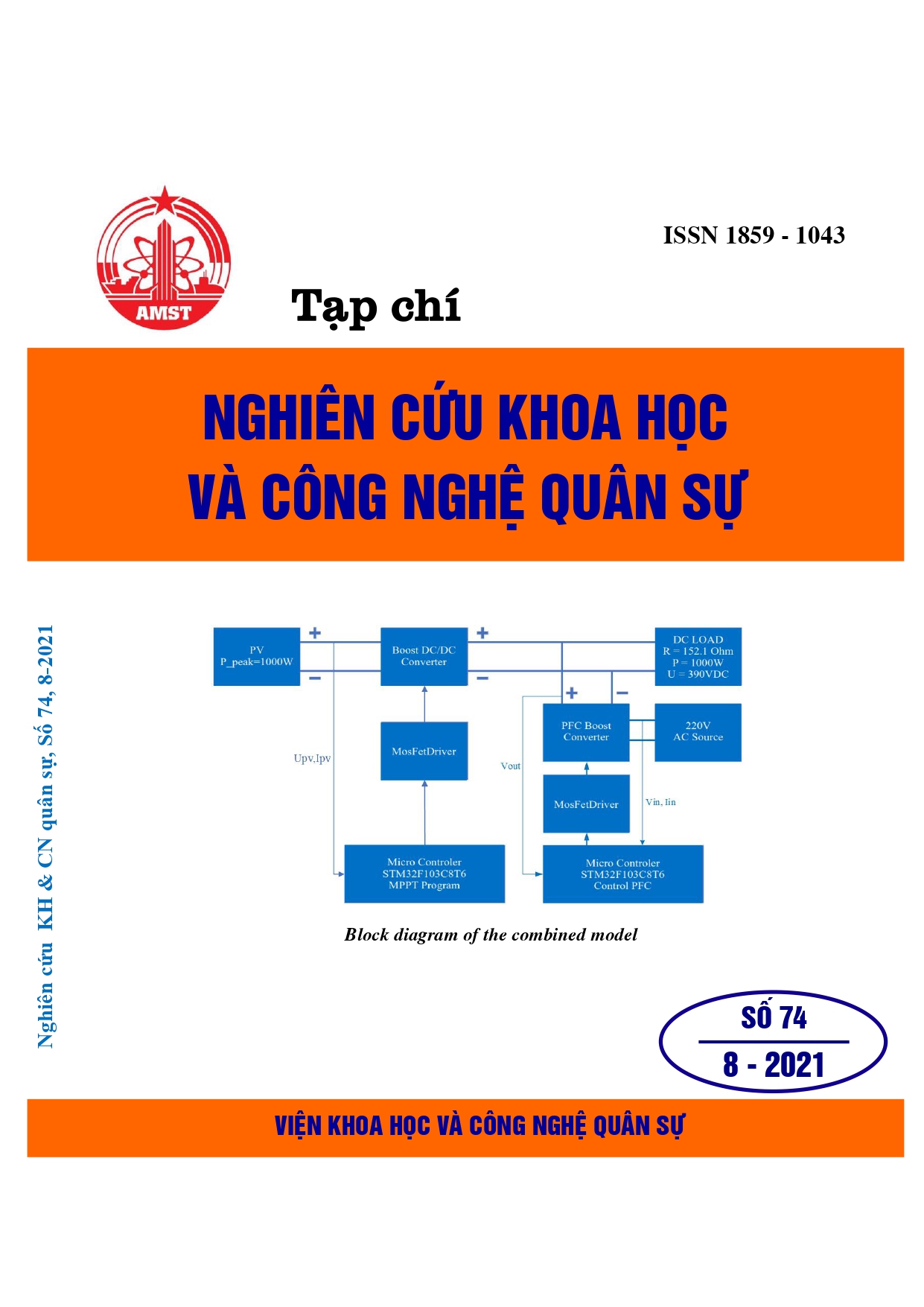 Downloads
How to Cite
Bui Huy, H. "THE ARTIFACT REMOVAL FROM ECG RECORDING BASED ON WAVELET COEFFICIENTS ON INDEPENDENT COMPONENTS OF ICA". Journal of Military Science and Technology, no. 74, Aug. 2021, pp. 44-51, https://en.jmst.info/index.php/jmst/article/view/6.
Section
Research Articles