USING OAPS METHOD TO REDUCE THE EFFECTS OF NONLINEAR DISTORTION IN 64-QAM OFDM SYSTEM
11 views
Keywords:
OFDM, 64-QAM OFDM; Nonlinear distortion; HPA; Optimum Additional Phase Shift.
Abstract
The nonlinear distortion caused by HPA amplifier in OFDM system is very serious. Therefore, many nonlinear distortion corrections have been studied and implemented in both transmitters and receivers. One of the methods that can be done quite simply at the receiver is to use the OAPS (Optimum Additional Phase Shift) method. In this paper we find the relationships between OAPS in terms of the number of subcarriers and dd parameter for 64-QAM OFDM system. These results can calculate quickly and simply the OAPS to reduce the effect of non-linear distortion caused to this proposed system.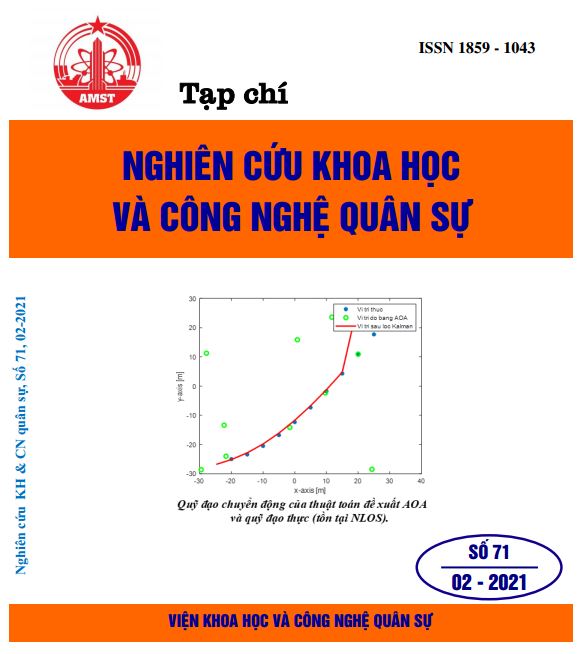 Downloads
How to Cite
Vĩnh. "USING OAPS METHOD TO REDUCE THE EFFECTS OF NONLINEAR DISTORTION IN 64-QAM OFDM SYSTEM". Journal of Military Science and Technology, no. 71, Feb. 2021, pp. 71-79, https://en.jmst.info/index.php/jmst/article/view/98.
Section
Research Articles