STUDY ON PRODUCING GAMMA RADIATION SHIELDING COMPOSITE ON E-128 RESIN. PART II: THE EFFECT OF UNIT COMPONENT ON SHIELDING PROPERTIES
102 views
Keywords:
Radiation shielding material; Composite material; Radiation pollution.
Abstract
Radioactivity is the phenomenon that some unstable atomic nuclei change on their own, after which they release excess energy and emit nuclear radiation. Radiation can originate naturally, artificially, or from solar energy. Radioactive pollution causes many consequences for human health such as leading to some acute, chronic, or even fatal diseases if radioactive contamination in large doses, therefore, a material with good radiation shielding is required. The paper presents the results of research on the effect of the unit component on gamma radiation shielding efficiency of composite materials on E-128 resin. The results showed that the increase in the rate of fillers from 10 % to 15 % increases the effectiveness of radiation shielding. The best radiation shielding performance is when using 15% of PbO: Bi2O3: WC fillers (1:1:1 ratio), reaching 10.43 % with 60Co source and 9.19 % with 137Cs (efficiency equivalent to 77 % and 73 % of standard lead plate 0.25 cm thick).
References
[1]. Lương Văn Trường (2000), Vũ khí hạt nhân và cách phòng chống, Nhà xuất bản Quân đội nhân dân.
[2]. A. El-Sayed Abdo et al. (2003), Utilization of ilmenite/epoxy composite for neutrons and gamma rays attenuation, Annals of Nuclear Energy, Vol. 30, pp. 175-187.
[3]. Gh. Eid et al. (2011), Neutron shielding using Li3BO3/Epoxy composite, Researcher, Vol. 3(12), pp. 85-91.
[4]. W. Osei-Mensah et al. (2012), Assessment of radiation shielding properties of polyester steel composite using MCNP5, International Journal of Science and Technology, Vol. 2(7), pp. 231-236.
[5]. R. Mirji and B. Lobo (2017), Radiation shielding materials: A brief review on methods, scope and significance, P. C. Jabin Science College, Huballi, India, Vol: Jabintronics, pp. 96-100.
[6]. Thomas et al. (2016), Radiation exposure and health effects-Is it time to reassess the real consequences?, Clinical Oncology, 28(4), pp. 231-236.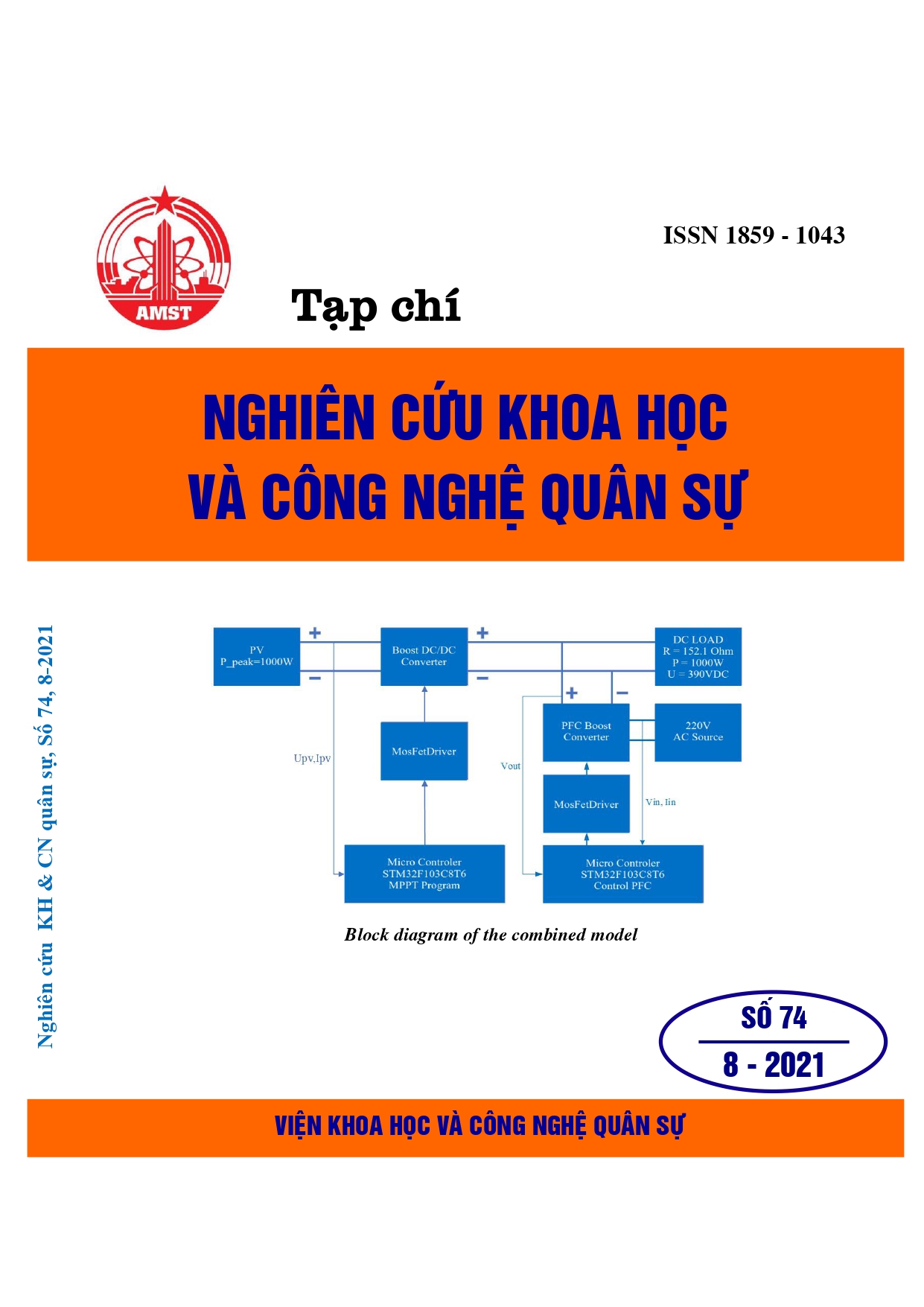 Downloads
How to Cite
Vu Ngoc, T. "STUDY ON PRODUCING GAMMA RADIATION SHIELDING COMPOSITE ON E-128 RESIN. PART II: THE EFFECT OF UNIT COMPONENT ON SHIELDING PROPERTIES". Journal of Military Science and Technology, no. 74, Aug. 2021, pp. 86-90, https://en.jmst.info/index.php/jmst/article/view/12.
Section
Research Articles