RESEARCH AND BUILDING OF SYSTEM TO SUPPORT TRAINING THE COMBAT CREW IN AIR DEFENSE REGIMENT COMMAND HEADQUARTERS
36 views
Keywords:
Air defense; Missile regiment headquarters; Combat crew; Intelligence messages
Abstract
The paper presented a new application of information and technology framework to establish a combat support system as well as practicing combat crew training at the missile regiment headquarters. The research demonstrated new solutions by applying trajectory of flight crews on digital maps, automatically extracting minute coordinates into 9x9 and 5x5 intelligence messages, transmitting 9x9 and 5x5 messages by morse signals and voice signals respectively, changing situations in coaching practice. Research results help shorten the time and workforce involved in the process, making the practice of training more realistic.
References
[1]. "Sổ tay dẫn đường", Quân chủng Phòng Không - Không Quân, 1968.
[2]. "Sổ tay Tham mưu Phòng không", Quân chủng Phòng Không - Không Quân, NXB Quân đội Nhân dân, 1999.
[3]. Nguyễn Mạnh Hải, "Lý thuyết dẫn đường hàng không", NXB Quân đội Nhân dân, 2007.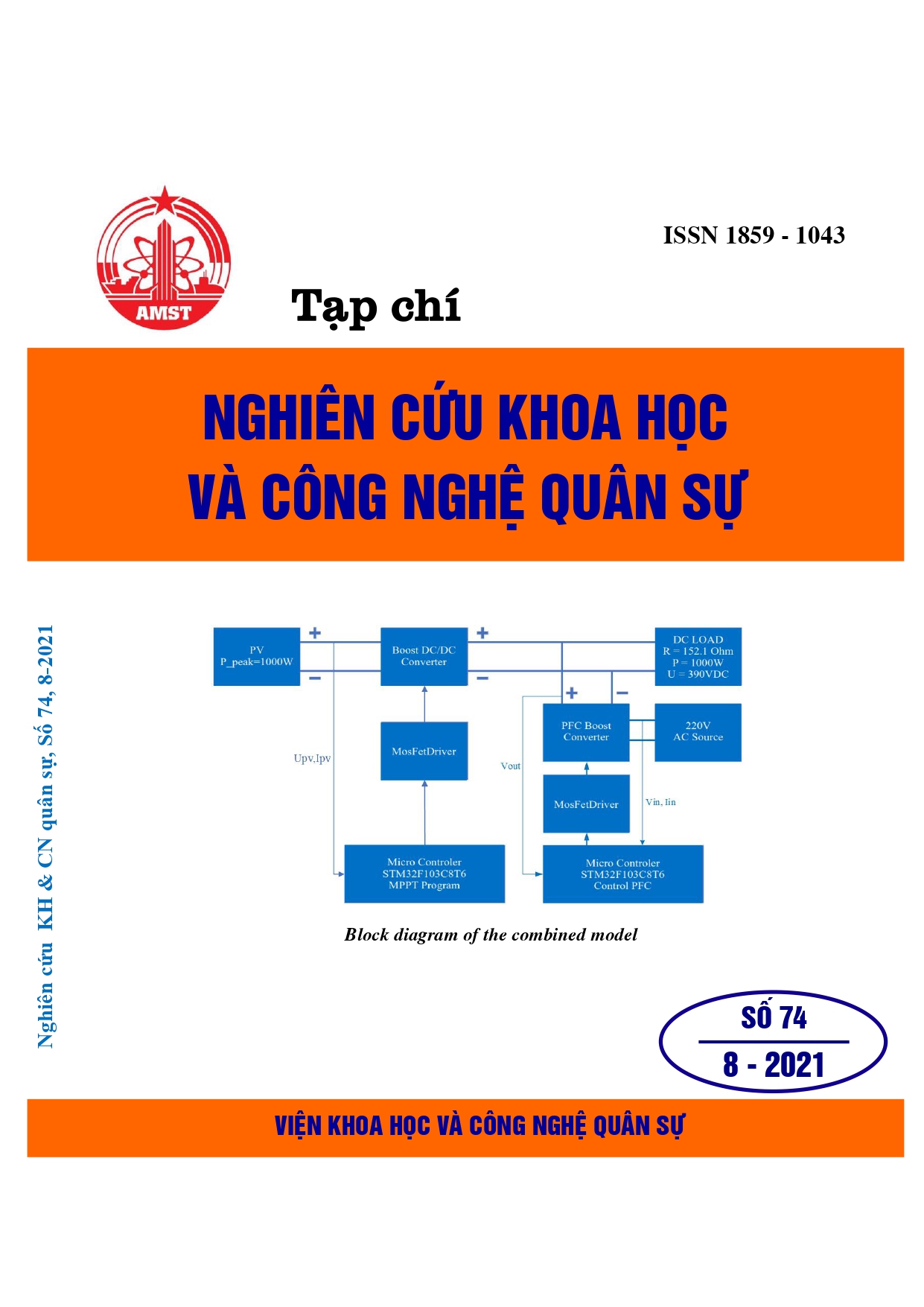 Downloads
How to Cite
Tuấn. "RESEARCH AND BUILDING OF SYSTEM TO SUPPORT TRAINING THE COMBAT CREW IN AIR DEFENSE REGIMENT COMMAND HEADQUARTERS". Journal of Military Science and Technology, no. 74, Aug. 2021, pp. 154-7, https://en.jmst.info/index.php/jmst/article/view/23.