BUILDING A CALIBRATION PROCEDURE FOR GAS FLOW METER
5 views
Keywords:
Calibration; Calibration of gas flow meter.
Abstract
According to current regulations, the accuracy of flow meter in the air monitoring (parameters SO2, NO2, CO) must be strictly controlled. The Institute for Tropical and Environment Protection has studied to control the accuracy of the gas flow meter with the measuring range (20 ÷ 6,000 mL / min).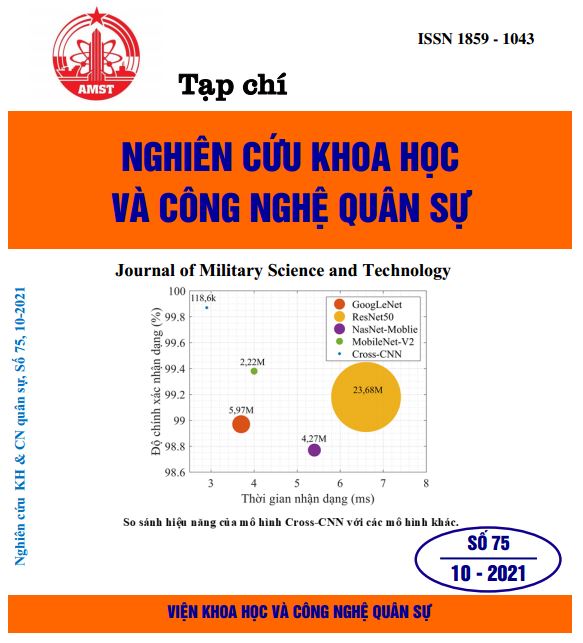 Downloads
How to Cite
Dũng. "BUILDING A CALIBRATION PROCEDURE FOR GAS FLOW METER". Journal of Military Science and Technology, no. 75, Oct. 2021, pp. 164-7, https://en.jmst.info/index.php/jmst/article/view/282.